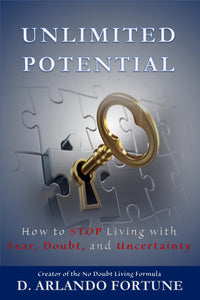 Are you struggling to do the things that you want to do in your life?
Do you want to have a transformation but your unsure of how to do it?
Then, this book is designed for you. The first thing you must know is: you were born with Unlimited Potential and it only takes a shift in your attitudes, your beliefs, and your commitments to unleash it. In this book, you'll learn the 12 steps that took me from a drug addict facing 12 years of prison to being an successful entrepreneur, father, and a man that does the things that he sets out to do.

As you read the stories of personal transformation and complete the easy-to-do exercises contained in this book, you'll learn:
How to align yourself for sustainable growth and success using the ABC's of an achiever's mindset
4 steps to succeed in spite of your fears
How to define your personal mission so that you can rid yourself of the pain of purposeless living
3 beliefs that you must create to become unstoppable
Why you're meant to be a leader and what it means to be one
How to mine your past mistakes for gems that support you and build confidence
What REAL growth is and how this simple concept turns your into a winner
How to rid yourself of limiting beliefs and create a powerful self-image
How to turn your vision into actionable steps so that you can start building your dream lifestyle TODAY
The one thing you MUST do to get more done and accomplish more of the important stuff
The truth about failure and how to use it to reach success
And much more...
If you're read other books on personal development and self-help and you're stuck, there's one thing left for you to do click the Buy Now button